Preparation and practice are key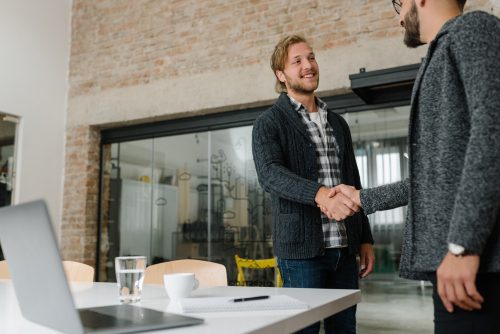 Job fairs, also called career fairs, can play a critical role as you transition from your military career to the civilian working world.
Yes, they give you a chance to meet potential employers. But they are also an outstanding opportunity to meet fellow jobseekers, both civilians and fellow separating military members. You can learn from each other, compare notes, and trade tips and insights about your job hunts.
Local propane companies in your area are often at job fairs, seeking employees for positions such as delivery drivers. With the training you get at NC-TEC's Certified Employee Training Program (CETP), you'll have the knowledge and skills that will make you stand out from others vying for those jobs.
There's more to a successful job fair than putting on a suit and showing up with a folder of resumés. You need to be prepared so you can make meaningful connections that can advance your job search and career path.
Do your research
The first thing to do when you find out about a job fair is to check out what businesses will be there, if there are any guest speakers or workshops that might be good for you to attend, and who is sponsoring the event. Knowing this information in advance helps you from being overwhelmed when you go there.
Investigate the businesses that will be attending. Learn about their history, mission statement and core values, goals, and current job postings. See if they have a history of hiring veterans. Take notes on each and bring them with you to review before you approach them at the job fair.
Practice your presentation
You only get one chance to make a first impression. Preparing for and practicing how you will present yourself goes a long way towards making a good one.
Decide how you want to present yourself to each potential employer. Some may be looking for someone to start right away, so if that's you, make sure they know it.
Tailor the discussion of your military experience to each potential employer. This is where your research comes in handy. Businesses that describe their environment as "collaborative" will appreciate your experience in working as a team. Businesses that emphasize organization and responsibility will be drawn to your discipline.
Make sure that the clothes you plan to wear to the job fair are clean, pressed, and have no rips or loose buttons. Polish your shoes (wear comfortable ones, as you'll likely be doing a lot of standing and walking).
The night before the job fair, lay out your outfit down to undergarments. Have your resumés and notes ready nearby so you don't forget them. Get up early so you have time to shower and groom without feeling rushed.
Carve out enough time in your schedule for the job fair so you don't have to rush. Once you enter the job fair, turn off your phone or mute it to prevent distractions.
Follow up
Take business cards from each employer you talk with, as well as anyone you network with. Step aside to make notes.
Once you're home, send personal thank-you emails to each employer you met with. Attach a copy of your resume and include a link to your LinkedIn page. Invite other jobseekers you met to connect on LinkedIn. Go on LinkedIn and follow any companies that interested you.
Contact us to learn more about our CETP course and all the ways NC-TEC can help you launch a successful career in propane!
Get job security as well as abundant opportunities with training at NC-TEC!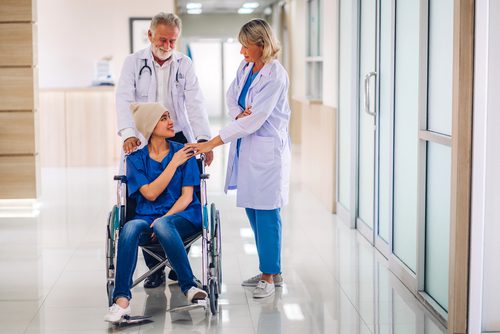 If you're feeling anxious about things lately, you're not alone. Inflation, the Russian invasion of Ukraine, gas prices, the losses and lingering effects of the COVID-19 pandemic have many of us looking for security and stability in our lives.
One way you can do that is finding a line of work most likely to be immune to economic problems like recession. NC-TEC can help with that with our comprehensive eight-week Certified Employee Training Program course that prepares you for a career in propane. We also provide tuition assistance.
The propane industry is a great field if you're not only looking for stability but for opportunities to advance. The propane industry employs more than 75,000 people in the U.S. and contributes close to $40 billion to the U.S. gross domestic product.
More than 50 million homes in the U.S. use propane for heating, water heating, cooking, fireplaces, pool and spa heaters, grilling, and more. More than 1 million businesses, more than 500,000 farms, and about 185,000 industrial businesses use propane as well. Those numbers are expected to grow as homeowners and businesses discover the benefits of a clean-burning, high-efficiency domestic energy source.
With the training you get from NC-TEC, you can work your way up from delivery driver to service technician to all sorts of other work in propane, such as logistics and dispatch, customer service, management, and maybe even owning your own business!
Here are some other fields where you can find the job security you seek.
Education
During economic downturns, the education sector typically remains stable and may even improve. Parents keep their children in school, and many adults enroll in educational programs to enhance their skills and earnings potential, frequently due to joblessness. Flexible and more affordable educational programs that specialize in particular skills have become increasingly popular. Teachers, tutors, program planners, and administrative staff are all sought after by online educational providers.
Health care
People get sick or injured regardless of their and the country's economic situation, so they're still going to need health care. This is especially true in this time, as the Baby Boomer generation continues to age and need more care. This will create more demand not only for doctors and nurses, but personal and home care assistants, social workers, mental health professionals, health care technology workers, and support staff such as orderlies, administrative assistants, and kitchen staff.
Freight and logistics
One thing the COVID-19 pandemic taught us was just how essential our supply chain is to keeping our country safe and our economy going. Whether it's driving a truck or working in logistics and planning, this is a strong, stable industry.
Information technology
Between the development of cloud technology, the increase of online businesses and shopping, and the pandemic-fueled increase in remote work, businesses need talented IT staff more than ever. These presents a wealth of employment possibilities for computer software engineers, help desk professionals, website designers, web developers, systems administrators, and cloud computing experts.
Get started on a career in propane with NC-TEC's CETP program! Contact us today to learn more.
NC-TEC's training helps you launch a successful career in the propane industry!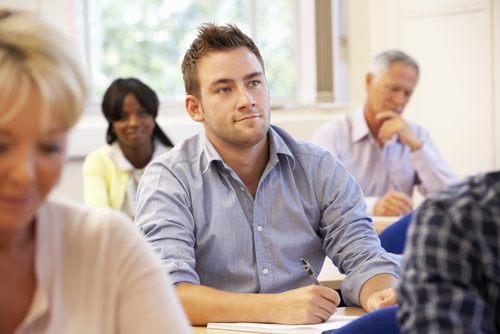 Working in propane is a great way to make a living. But for many jobs in propane, especially propane delivery driver and equipment service technician, you can't just walk into the job with no training.
That's where the Certified Employee Training Program (CETP) at NC-Tec comes in. Our in-depth, eight-week course thoroughly prepares you for working in propane.
The propane industry is subject to high standards and strong regulations. That is why the Propane Education & Research Council (PERC) created the CETP, to ensure that people working in propane have the knowledge and skills they need to do their job safely and in compliance with those standards and regulations. Those include NFPA 58 Liquefied Petroleum Gas Code and NFPA 54 National Fuel Gas Code.
Comprehensive propane training
Our CETP course gives you a strong foundation of knowledge and skill with which you can build your career in propane. The course involves both classroom and hands-on learning. Our enrollment is limited to 12 students per course, so you will get the personal attention you need for this training.
We start with what a wide-ranging class that might be called Propane 101, as it teaches you about the basics of propane and working in the propane industry. From there, we start taking deeper dives into specific subjects.
You'll next learn about propane delivery driving, covering driving a commercial propane delivery vehicle, how bobtail equipment and systems work, and everything you need to know about how to safely and professionally deliver propane to homes and businesses. We'll teach you about another way propane is delivered, covering propane cylinder delivery and how to do it safely and properly.
Working at a bulk propane plant is a big part of working in propane, and we'll teach you about that from how things are done at a propane plant to how to properly fill cylinders and cargo tanks.
Finally, we teach you about how to design and install propane gas tanks, piping, appliances, vapor meters, and more to the highest standards for safety and quality.
We offer tuition assistance.
Get started on a bright future in propane. Contact NC-TEC today to find out more about our CETP course!
What you need to do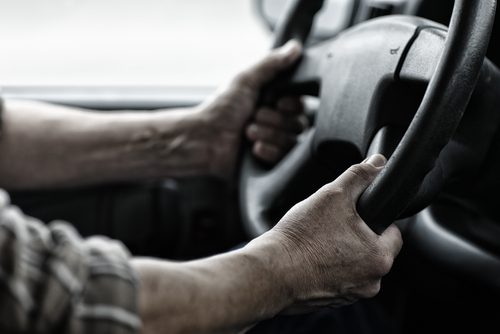 A CDL is a commercial driver's license, and it is required to drive several types of commercial vehicles, including:
Tractor trailers
Flatbed trucks
Large buses such as transit, charter, or school buses
Segmented buses
Box trucks
Dump trucks
Tanker vehicles
You need a CDL to drive a propane delivery truck. At NC-TEC, we provide training in propane delivery as part of our Certified Employee Training Program. However, you'll need additional training in driving commercial vehicles like a propane delivery truck.
What is needed in North Carolina?
The first step is getting a CDL permit. CDL training programs usually require them before enrollment.
Once you've completed training, you can apply for your CDL. You must show up at your local North Carolina Division of Motor Vehicles driver's license office with the following:
ONE document verifying your identity and your age, such as a birth certificate, U.S. passport, unexpired foreign passport, REAL ID card, motor vehicle driver's record, school documents, U.S. military ID, North Carolina Limited Driving Privileges paperwork, U.S. government documents, and court documents such as an official divorce decree, court order for change of name of gender, adoption papers, or a certified court order for child support
Your Social Security card or a document proving you have a Social Security number, such as tax forms, military documents, or a Medicaid or Medicare card with your Social Security number
For U.S. citizens, TWO documents proving North Carolina residency such as a vehicle registration card, voter precinct card, utility bill with current address, or a copy of your lease or mortgage statement
For non-citizens, ONE document proving legal U.S. residency, such as an unexpired, valid Permanent Resident Card or Employment Authorization Document
ONE document proving liability insurance coverage from a provider licensed to do business in North Carolina
You must certify that you only hold one driver's license, and that it is not suspended, disqualified, or revoked. The DMV will do a background check to verify this.
You will be required to verify the type of vehicle you operate or expect to operate and provide medical certification. Some commercial drivers may be required to have a medical card, depending on what kind of driving they'll be doing.
CDL applicants will have to pay a fee, which varies based on which class license you are applying for.
Are tests required for a CDL?
Yes. The first test is a knowledge test, which tests how much you know about North Carolina and Federal commercial driving regulations. You must get at least 80% of the questions right to pass.
Then, you must take a road skills test. This consists of three parts: pre-trip inspection, basic vehicle control, and road skills. The pre-trip inspection consists of you and the tester doing a full walk-around of the vehicle, and you point out vehicle components, explaining what is being checked and why. For basic vehicle control, you'll have to do straight-line backing, alley dock backing, and offset left or right backing. Finally, you'll do a road test on public streets to show your skills in normal traffic situations.
The North Carolina DMV does not provide commercial vehicles for testing. You must bring your own.
You must show up for testing with a valid driver's license and your unexpired commercial learner's permit.
NOTE: Not all driver's license offices offer CDL testing. Call 919-715-7000 to find the office nearest you that does.
There's good news for military members. You may qualify for a waiver of the CDL skills test if you qualify.
You can learn more by calling 919-861-3319.
Ready to put your CDL to work? Get training for a career in propane with NC-TEC! Contact us today to learn more about our Certified Employee Training Program.
Get support for career and personal goals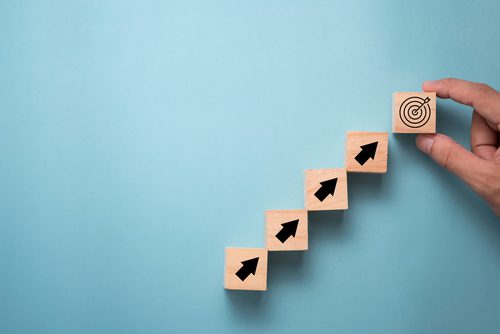 Having mentors can enrich your life, both personally and professionally, a great deal.
They can teach you new skills, give you knowledge and insights from their experience, help you develop self-confidence, give you connections, and help you reach your goals.
Mentors can be former teachers, bosses, or co-workers. They can be someone you admire in your field. They can be friends or acquaintances.
Finding mentors isn't always easy. But a little prep work and knowledge about what you're looking for helps. Here are some tips for finding, and working with, mentors.
Decide what skills you want to develop
A mentor can do a lot of things for you. They can help you with skills that pertain to the line of work you want to pursue, such as pointing you towards training like the Certified Employee Training Program (CETP) at NC-TEC. They can also help with what are called the "soft skills," such as professional and interpersonal communications, writing a resumé, or public speaking.
Remember, you don't have to limit yourself to one mentor. One can be focused on your professional field, while others may be suited to helping in terms of personal development.
Treat being mentored as a two-way street
You are beginning a professional relationship with your mentor. Treat that relationship with respect. Do not ask for a job or for their contacts in the first few meetings.
Show up on time. Take notes during meetings and conversations. If they make a suggestion, like attending a networking gathering or reading a book or article pertaining to your interests, follow their suggestion and let them know about it afterwards. A mentor appreciates knowing that they're being heard.
You may not realize that you could have something to offer your mentor. If they are in an older generation, you can offer information about new technologies, or insights about your age group. If you are separating from the military, you can let them know about the process, and what people coming out of the military are looking for in terms of finding work in the civilian world.
Show gratitude
Your mentor is going out of their way to help and educate you to advance your life professionally and personally. You can demonstrate your thanks in many ways, including:
a hand-written thank-you letter, detailing all the ways they helped you and how much the relationship has meant to you
a small, personal gift that doesn't have to be expensive, like a gift card to a favorite restaurant
writing a recommendation on their LinkedIn profile
The experts who teach you at NC-TEC will provide mentoring and guidance that can help you get a leg up on starting your career in propane. Contact us to learn more about our Certified Employee Training Program!
Use these tips to get back in the game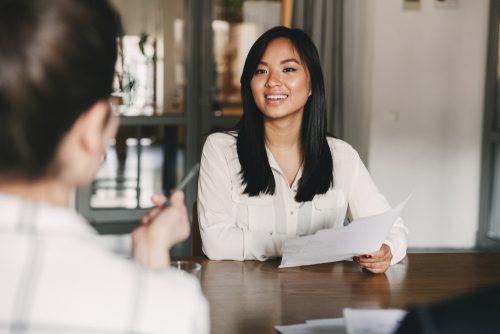 Going back into the workforce after an extended time away can be scary.
It's a different workforce in many ways than it was when you left. There have been economic ups and downs, a global pandemic, and the continuing Great Resignation.
You have a lot to figure out. What kind of work do you want to do? How do you get a job these days?
We have some tips to help you take the steps from out of work to back to work.
Do some work before you apply for work
First, research the industry and position you're looking to work in. What are employers wanting in terms of employees? If you're lacking in the experience and skills they want, now is the time to change that.
Do some training, whether it's a course, certification, or on-hands training. The eight-week Certified Employee Training Program (CETP) at NC-TEC is outstanding preparation for working in propane. You'll get the skills and knowledge you need to work in a growing industry that offers you a wide range of job possibilities and opportunities for advancement, including delivery driver, service technician, customer service, office staff, dispatch, management, and more.
If you have been involved in volunteer work, remember the skills used and gained there may be things to add to your resume. Were you in charge of Sunday School at your church? You have management, training, and leadership experience! Did you volunteer with a local food pantry? The skills gained there include teamwork, organization, and interpersonal.
Get in touch with former co-workers and other professional contacts. They may have insights about your planned line of work. They may also know about opportunities, training options, and networking events that can help you.
Update your resume
The overwhelming majority of times, you can't do what your parents and grandparents may advise you to do: Call a company and see if they're hiring. Most job applications these days are done online, which means your resumé likely goes through keyword filters before a person at the company even sees it.
A professional resumé writer may be a good investment. They have insights on what skills are important to employers in your field, and craft a resume that will not only get past the filters but get attention from hiring managers. They can also create a sample cover letter for you, and give you tips for applying for jobs.
Get feedback
No one likes to be criticized. But now is the time to be open to what other people have to say, especially those working in the field you want to be in.
Career counselors, people in your line of work, as well as friends and former co-workers, can all provide insights and guidance.
Have them look over your resumé and cover letter and give honest feedback. Practice your elevator pitch and do mock interviews with them. Have them look over your job interview outfit and make sure it's in good condition and fits well, and, if needed, take them shopping with you for what you need to look polished and professional.
Go for quality over quantity
While it may be tempting to apply for all the jobs you see, step back. Save the jobs you see that you may like so you can go back and read them carefully. Discard the ones that don't work with your skills, underpay, or aren't a work environment you like.
Once you've narrowed down the jobs to a few, take your time with each application. Customize your resumé for the skills wanted in each job, and tailor your cover letter to each one so you highlight what that employer is seeking.
Consider part-time and contract work
If you can afford these options, part-time and contract work offer the chance to get back into the workforce in a lower-pressure way. You will be able to learn new things, feel back at home in a work environment, make new professional connections, and add new skills to your resumé.
A career in propane offers many opportunities for growth and advancement, and NC-TEC offers the training that can help you succeed! Get in touch with us to learn more about our CETP training.
Make your transition easier with training at NC-TEC!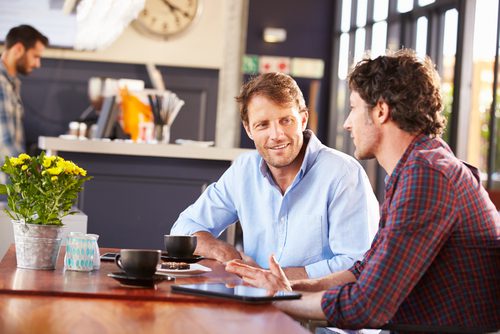 Have you made the decision to separate from military service? You have a lot to do, between the separation process as well as figuring out what comes next for you and your family.
You will likely be getting a lot of information and advice. But there are some important things you need to know about that no one may think to tell you. But we will.
Separation can be expensive
During your military service, many basics in life such as housing and health care were covered. You have a lot to learn about financial life as a civilian, including taxable income, veterans' benefits, renting or buying a home, and health insurance.
You may also end up taking a pay cut if you get a job right out of the service, or you may decide to take some time for education and training. Both of those can be financial hits you need to be ready for.
Now is the time to learn about financial issues and prepare for them. First, take advantage of everything your Transition Assistance Program (TAP) offers. Also, do your own research at sites like Military Wallet.
You need to know yourself
This is not New Age woo. Self-knowledge involves critical thinking and is essential to making the transition into civilian life.
During your military service, being a part of the military was a large part of your personal as well as professional identity. But now that you are separating, you need to think about who you are and what you want to do without that. This thinking can be liberating. You may discover that an interest you developed over the years, whether based on your work in the service or not, could be a new career path.
You don't have to do this alone. Professional career counselors are great for helping you figure out where you want to go from your military service, and how to get there.
For example, you may want professional training. That doesn't have to mean college. NC-TEC's Certified Employee Training Program can prepare you for a career in propane in just eight weeks!
Be ready for a competitive job market
The experience and skills you have developed in the military are desirable in many professions. But you may not have distinct advantages over civilians who have been educated or have experience in your desired field.
This time ahead of separation is a time to learn about selling yourself in the civilian job market. This is another area your TAP and civilian career counseling can help with everything from writing a resumé that makes your military experience even more desirable to civilian employers to developing communication skills.
You may have to start at a lower level than you expected to. But don't take that as an insult. Take it as an opportunity to challenge yourself, to learn, and to grow.
Don't be a "Jack of All Trades"
One mistake many veterans make as they transition out of the military is thinking that their experience means they can cast a wide professional net and telling potential employers, "I can do anything."
Think about what skills you have and how that translates to the work you are seeking. Narrow your job search to those jobs and focus on tailoring your resumé and cover letter to each position you apply for.
Create an elevator pitch for yourself that details what fields you are interested in and what kind of work you want to do. This gives you practice for networking opportunities. Here's an example.
"I'm Daniel and am currently separating from the Army. I'm interested in working in transportation after my experience as a driver and mechanic in the service and would like to learn more about the opportunities in this field. Do you know of someone who would be able to discuss this with me?"
Find out more about what a career in propane can do for you. Contact NC-TEC today for more information!
Take advantage of this opportunity!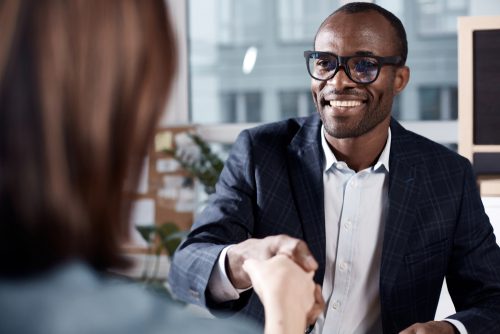 While the holidays are a busy time and you may want to take a break from the job hunt to enjoy them, doing so is passing up opportunities for finding work.
Some businesses prefer to recruit at the end of the year, with a January start date, allowing them to begin the New Year with new talent ready to go to work. In this scenario, they might be doing interviews right now. Additionally, a New Year is when new headcount and growth plans are implemented.
Employers take advantage of the holiday season to recruit and hire. Job-seekers who are employed may be taking more time off between Thanksgiving and New Year's. That allows them to be available for interviews more easily.
How to make the holidays work for you
Revise your resume. Make sure it includes all your current experience and tailor it to the kind of work you are seeking. Have multiple friends proofread and critique it.
Update your LinkedIn profile. Add any new skills and experience, using keywords for skills that employers are looking for. While there, check the job listings.
Seek networking opportunities. Find networking events that are targeted specifically to your field. Practice your elevator pitch before going. Normal holiday parties can also be networking opportunities. By asking people about how their work is going, you may hear about openings.
Reconnect with colleagues. The holiday season is a great opportunity for this. Send out holiday cards, with a personal, friendly note inside. Get together with local colleagues from the military or your civilian work.
Look into training. All you hear and learn while networking, or talking with friends and colleagues, may highlight a need for training. At NC-TEC, our eight-week Certified Employee Training Program (CETP) course thoroughly trains you to begin a career in propane.
Sign up with recruiting companies. With the advent of more remote work, recruiting companies can help find opportunities with companies that aren't in your area.
Be ready for interviews. Is your job interview suit ready to go? If not, take it to be tailored, cleaned, and pressed. Check your dress shoes. Do they need polishing or repairs? Or do they need to be replaced?
NC-TEC gives you the thorough, intensive training that gives you a great start in a career in propane. Contact us today to learn more about us and what we can do for you!
Communication skills are essential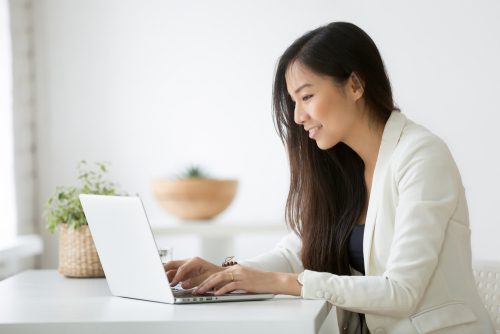 You may have noticed over your time in military service that communication in the military can be quite different than communication in the civilian world. If you haven't noticed and are separating from service, you're about to find that out.
Learning how to communicate in the civilian business world is essential to your successful transition to a new career. Part of that transition is training. NC-TEC's Certified Employee Training Program helps you prepare for a career in propane, which offers a wide range of work opportunities wherever you live after separation.
Military vs. civilian emails
Most people in the civilian world probably think an email is an email. But things are done differently when communicating via email in the military. Some differences you may have noticed include:
adding recipients' email addresses in order of rank
lots of cc'ing
liberal use of acronyms and jargon
The most important things to remember when composing emails in civilian work are the purpose and the audience. These are even more important when emailing during your job search.
Civilian job-hunting email tips
Court the employer. Your emails are your first contact with a potential employer. Make a good impression. Show that you're interested in the company. Go to the company's website and learn about it, its history, and recent news. Google them as well to find out more. You can what you learn in your email to show why you are interested in them and the position.
Sell yourself. Just about everyone applying for the job is going to mention that they're hard-working, motivated, a team player, etc. Stand out from the competition by showing, not telling. You have many transferable skills from your military experience, including the ability to work as a team, solve problems, and be task-oriented. Cite examples of work you did in the military that fits the role. However …
Avoid jargon. This is especially important when discussing your military work. Most civilians don't know what these acronyms or terms mean. For more on this, read our post about translating your military skills for a civilian resume.
Keep some military email practices
There are some things you have learned when using email in military communications that will serve you well in all forms of professional emails, not only job-hunting ones.
Remember FOCUS. Make sure your email contains the following:
Focus on the issue without digressing
Organize the email content so that the information is straightforward and easy to understand
Clear language that conveys precisely what you need to say with no room for misunderstanding
Understandable messaging to ensure your audience has the information they need
Support information with details needed to make your message clear
NC-TEC can help you prepare for a rewarding civilian career in propane. Contact us today to learn more about our training programs.
Put your skills to work in propane with NC-TEC!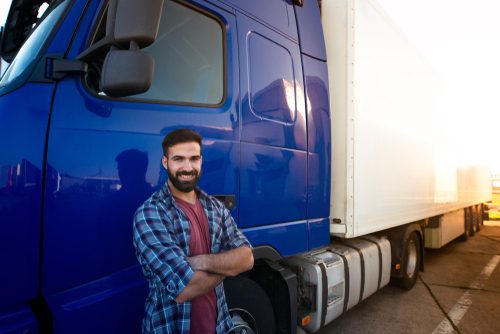 When separating from the military, you're leaving with skills you can take with you into a civilian career.
Those who worked with and drove trucks in the service may be looking to use that experience in their future civilian work. Demand is high for truck drivers. How high? According to the Society for Human Resources Management, the trucking industry will need to hire 1.1 million drivers over the next 10 years to keep up with demand.
One of the industries looking for skilled commercial drivers is the propane industry. NC-TEC's intensive eight-week Certified Employee Training Program (CETP) will give you the knowledge and skills needed to launch a career in propane. Because propane is used everywhere in the U.S., you'll be able to take this training along with your military driving skills to find work wherever you want to live.
You can get in on that demand and make a good living pretty quickly once you get out of service. Also, you may be able to avoid the time and expense of truck driving school and some or all of the required testing and go straight to obtaining a Commercial Driver's License (CDL) that is required for truck drivers.
That is thanks to the Federal Motor Carrier Safety Administration's programs for military drivers. Tens of thousands of your fellow military drivers have taken advantage of these opportunities to build civilian commercial driving careers.
How do the FMCSA programs for military drivers work?
The first program is the Military Skills Test Waiver. Drivers with two years' experience safely operating heavy military vehicles are currently licensed, and are or were employed in the last 12 months in a military position that required the operation of a military vehicle equivalent to a commercial vehicle, will be able to obtain a CDL without the normally required driving skills test. The Military Skills Test Waiver is available in every state.
Another program is the Even Exchange Program. It allows qualifying military members to be exempt from the knowledge (written) test for a CDL. If it's used with the Military Skills Test Waiver, drivers can exchange a military license for a CDL. The same qualifications for the Military Skills Test Waiver apply here as well.
Military personnel need to have one of the below military occupational specialty or occupational classification to qualify for the Even Exchange Program:
U.S. Army:
88M – Motor Transport Operator
92F – Fueler 
14T – Patriot Launching Station Operator 
U.S. Marine Corps:
3531 – Motor Vehicle Operator
U.S. Navy: 
U.S. Air Force:
2TI – Vehicle Operator 
2FO – Fueler
3E2 – Pavement and Construction Equipment Operator 
States currently using the Even Exchange Program are Illinois, Kansas, Wisconsin, North Carolina, North Dakota, Vermont, Virginia, Missouri, South Carolina, Idaho, Georgia, New Mexico, Kentucky, West Virginia, California, and Iowa.
The states of Alabama, Arkansas, Connecticut, Florida, Maine, Michigan, Montana, South Dakota, Tennessee, Washington, and Wyoming are currently in the process of joining the Even Exchange Program.
NC-TEC offers thorough training for a career in propane. Contact us today to learn more about what we can do for you!